James Jolliffe b1849
(1849-1936)
Basic information about this person: click here
James Jolliffe was born at Marston Magna, Somerset, about 1849, the ninth of eleven children born to Thomas Jolliffe and Elizabeth Curry Shepherd. His mother had been born in the same town 35 years earlier and his father came from the lovely nearby town of Castle Cary.
James' older siblings were Mary (1831), John (1833), Susannah (1834), James (1837-1837), Elizabeth (1839), Ellen (1843), Arthur (1845) and Thomas (1847). On 12 December 1850, James and his 7 surviving older siblings were baptised in the local church.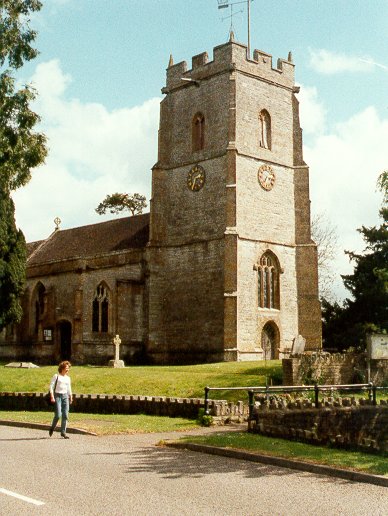 The Church of the Blessed Virgin Mary, Marston Magna where James Jolliffe was baptised on 12 December 1850. The church contains traces of Saxon herringbone work and has a Norman font.
Three months later, James' sister Sarah was born. Later that year, the whole family, including James' grandmother, Susan Shepherd, was living at residence number 17 in Marston Magna when the census was taken. James' paternal grandfather (James Jolliffe II) was living at residence number 16.
The last child of the family, Robert, was born on 7 December 1855.
Most of the family emigrated to New South Wales on the Tartar when James was 8 years old, arriving in Sydney on 27 July 1857. It is apparent that the three eldest daughters, Mary, Susannah and Elizabeth were married before this time because they did not accompany the family to New South Wales. James' eldest brother was married too, but he and his wife, Selina, also emigrated.
The family settled at Dapto in the Illawarra district, on the coast south of Sydney. James' father was a farm labourer in Somerset and was well suited to farming in the Illawarra where rainfall is much higher than the average in New South Wales.
When James was 18, his father died and was buried in the Dapto cemetery. Three year later, James married Margaret Edgar. They had two daughters: Ada Elizabeth (1876) and Mabel Susan (1877) before Margaret died.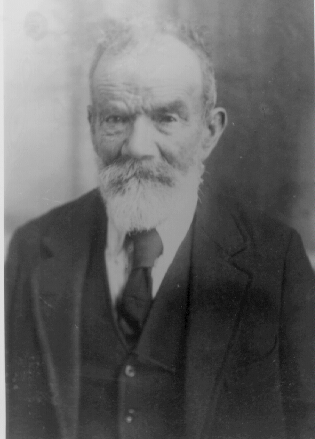 James Jolliffe III
On 30 December 1878 he married Susan Waples, the daughter of George Waples, an ex-soldier who had a farm at Mount Kembla. James' residence at that time was Orange, NSW. The following year, the first of their eleven children was born: Herbert George. A year or so later a second son was born: William Alexander.
Soon after, James decided to move his family to the Central-West of New South Wales. Thus it was that the third son was born at Eugowra on New Year's Day 1883; he was named James after his father and great-grandfather. The remainder of the couple's children were: Emily (1885), Arthur (1887), David (1889), Mary (1890), Amelia (1892), Albert (1894), Elizabeth (1896) and Eileen (1897).
James farmed in the Central-West for many years and lived to a ripe old age. He died in the Soldiers memorial Hospital, Canowindra, on 22 June 1936, aged about 87.