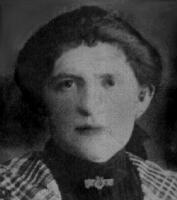 Ellen Ruby Bowen, circa 1910
Ellen Ruby Bowen was born on 16 September 1882 at Timbrebongie, near Narromine in central NSW. She was the third child and eldest daughter to John Henry Bowen and Alice Clarkson Poulton. One of her older brothers, Thomas Martin Bowen, died two years before she was born.
Not much is known of her childhood except that she was part of a large family - twelve children in all. Her father moved around a lot with his work as a hawker, but it is not clear whether the family moved with him or whether he returned home from time to time.
She was married in Bourke, at the age of 22, to a local jockey, George Charles Reed Murphy. Family lore holds that he rode every winner at the local race meeting on their wedding day!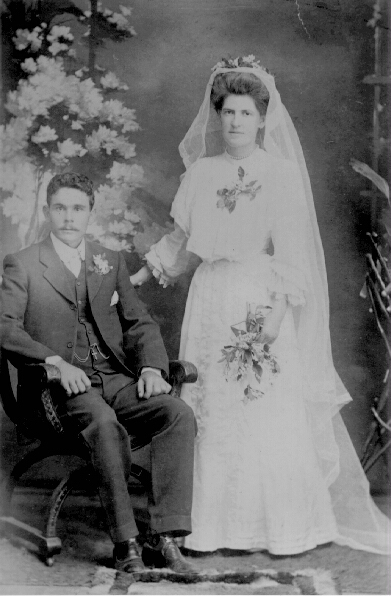 Ellen and George's wedding portrait, Bourke, 1904
They had three children:
John Henry George Murphy (1909 - c1985)
Ena Ruby Murphy (6 Sep 1908 - 16 Oct 1995)
Leila Murphy (1 Jun 1911 - c1991)
Tragically, Ellen contracted typhoid in 1912 and died at just 29 years of age. She is buried in Bourke cemetery. Her three young children were given over by their father into the care of their maternal grandmother, Alice Clarkson Bowen (nee Poulton).