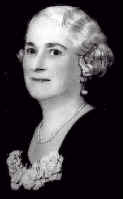 Ada Grace Flowerdew
Ada Grace Flowerdew was born at 6 Sutton Street in Balmain on 21 October 1881, the youngest surviving child of John James Flowerdew and Grace House. Her father was a mariner and a labourer and her mother's family was well-established in Balmain having emigrated to Australia 25 years earlier.
She married Charles Taylor Fleming, another Balmain local, on 16 May 1900. Her husband was three years older and had been employed by Prescotts Limited (produce merchants) for several years already. His employers had invited him to move to Orange, NSW, to assist the firm in establishing a branch office. His family was about to emigrate to New Zealand, but Charles and Ada preferred to marry and move to Orange where they lived for the rest of their lives.
Six years after their marriage, her husband resigned from Prescotts and was appointed as the first Shire Clerk for Conobolas Shire (Orange).
Their first child, Charles Gordon, was born in December 1900. He was not a strong baby and only lived for about three months. His brother, Eric William, was born on 1 July 1905 and was followed by Reginald Angus (11 September 1908), Irene Margaret (10 July 1910) and Ada Edna (about 1911).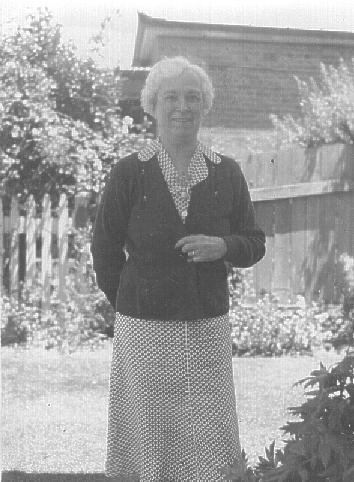 Ada Grace Fleming (nee Flowerdew), c1945
Tragedy struck the family on Anzac Day 1921 when Ada was struck and killed by a car in the main street of Orange whilst watching the march-past. She died 4 days later.
Eric married Pearl Walden and their daughter Julie was born in 1939. Reg married Stella Jolliffe and produced two sons (Bruce and Jim) before his divorce in 1943. After the war he married Winifred Hanigan and this marriage produced another son (Geoffrey). Irene never married; she worked for the Shire Council (alongside her father) and lived in the family home until she retired. Ada and Charles eventually had nine great-grandchildren.
Ada Grace, Charles, Eric and Irene made several trips to New Zealand over the years to keep in touch with Charles' family.
Both Charles and Ada were cigarette smokers and suffered adverse health effects as a result. Charles was 59 years old when he became gravely ill in 1936 just as he was about to board a ship to visit his family in New Zealand. He died soon after.
Ada lived for another 16 years before she died in 1952 aged 71.