William Hooper
Person Exhibits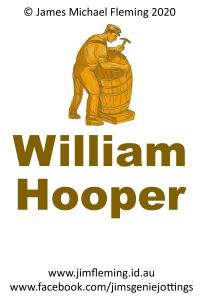 William Hooper logo
Family life
William Hooper and
Grace Lloyd
were married on 1 October 1807 in Muchelny.
Death
William Hooper died before 1856.
1
Citations
[S329] House and Hope families entry, Lloyds, Passenger List, 1856; in (Kingswood: NSW Government Archives.)
Click on any citation number above to view details of the source document and, possibly, access an image of the source.