James Jolliffe was born at Eugowra NSW on 1 January 1883 and died at Windang NSW on 4 January 1969. Amy Laura Emily Gardner was born at Mobala Station (near Quambone NSW) on 12 March 1892 and died at the Soldiers Memorial Hospital in Canowindra on 23 September 1952. They had married at St Paul's Church in Quambone on 26 September 1909. Jim and Amy are buried in Canowindra Cemetery at Canowindra NSW.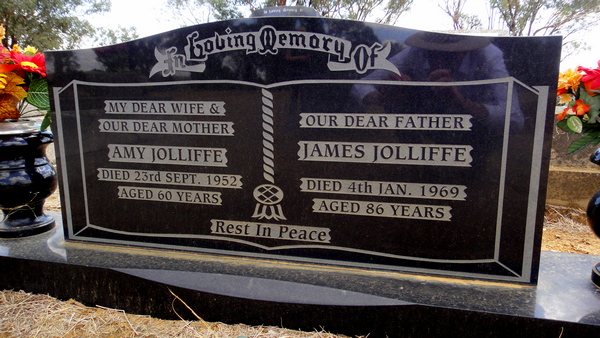 Memorial of James Jolliffe in Canowindra Cemetery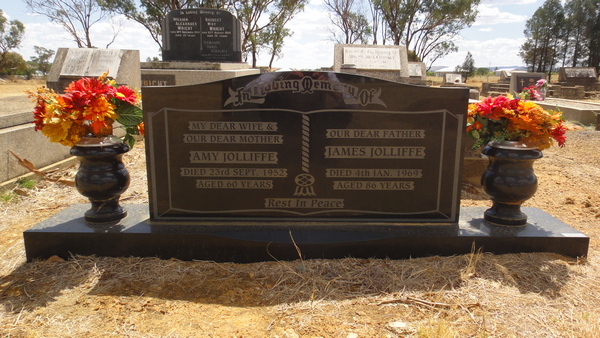 Memorial of Amy Jolliffe in Canowindra Cemetery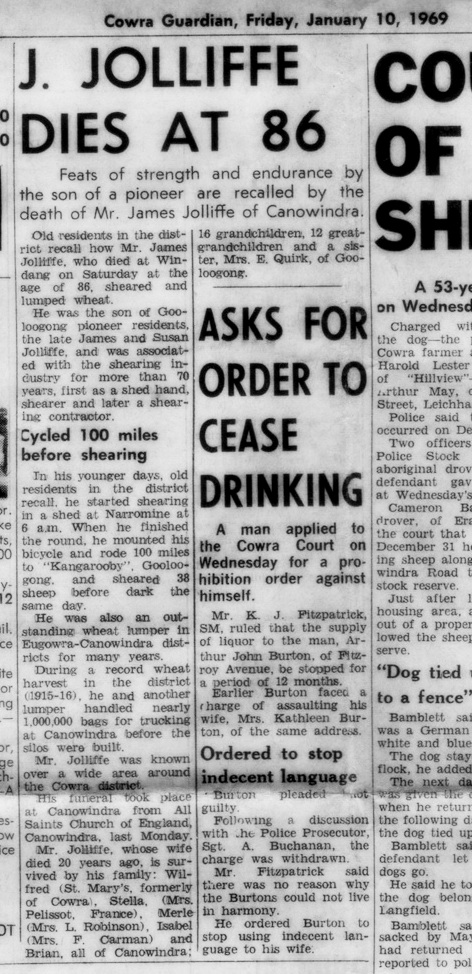 Obituaries of Amy Jolliffe and Jim Jolliffe as published in the Cowra Guardian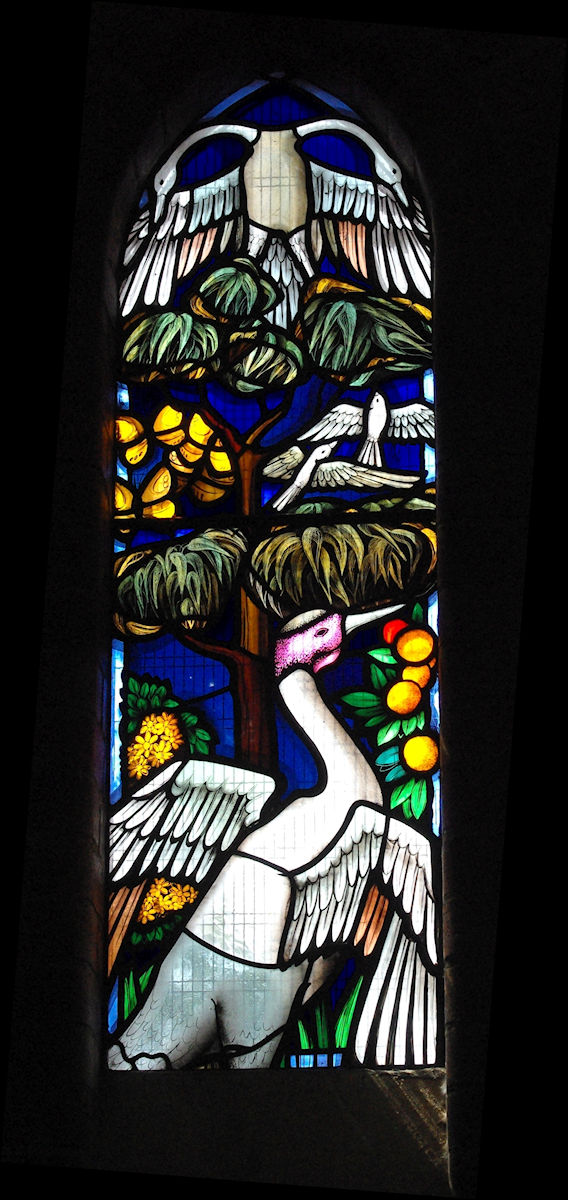 Memorial window dedicated to Jim and Amy Jolliffe in All Saints Anglican church at Canowindra
This window is one of three that were commissioned in 1990 by their eldest daughter (Stella Pelissot) in memory of her husbands Jon Willemsen and Jacques Pelissot and her parents Jim and Amy Jolliffe. They were made by the Finglinna Studios in Peakhurst NSW.
The third window is dedicated to her parents, Jim and Amy Jolliffe (nee Gardner). The symbols here are of a general glory of nature but are also specific. The phoenix symbolises immortality - the long family tradition and continuity - and it stands for faith, constancy and the resurrection, as do the butterflies. The brolga reiterates the immortality idea and the larks fly towards heaven.