Sergeant Benjamin Heazle
b. circa 1792, d. 28 December 1850
Person Exhibits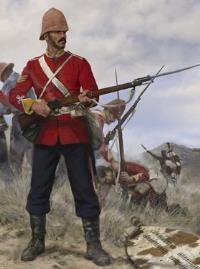 Birth
Family life
Sergeant Benjamin Heazle and
Elizabeth Wilson
were married circa 1811. I could not find a record of the marriage, but there is no reason to doubt the information from Frances Reed's death certificate.
3
Working life
Death
Sergeant Benjamin Heazle died on 28 December 1850.
2
Citations
[S1635] 55th Foot Soldiers, "UK Regimental Registers of Service", digital image, The National Archives, Kew, Ancestry.com (www.Ancestry.com : online 12 Jan 2022), WO25, piece 421, 55 Foot; citing The National Archives, Kew
[S1637] War Office, "Length of Service Pensions, Admission Books", digital images, Fold3, Ancestry (www.fold3.com : online 14 Jan 2022), WO117, piece 03: 1832-1839; WO97, 1809-1832, piece 901
[S405] Death Certificate, Frances Reed, Registry of Births Deaths and Marriages, NSW, Vol 1895 No 4274.
Click on any citation number above to view details of the source document and, possibly, access an image of the source.